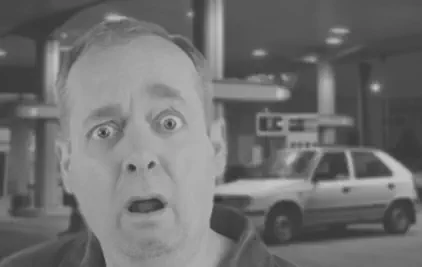 It doesn't matter whether it is Diesel, Petrol or AdBlue
you've put in your car by mistake. It doesn't matter if
you are at the side of a road, at work, at home or still
at the filling station - Misfuel Solutions have the right
answer.
Our specialist support vehicle is based in Grimsby
which means we can typically attend to your dilemma
in Pocklington in 60 to 75 minutes.
We will extract the mixed fuel from your tank and the
fuel lines using specialist equipment.
After the fuel drain we will put some of the right fuel
in so you can drive back to the pumps easily and fill
up. Be assured, we won't leave you until you are
safely back on your way.
Don't wait to be towed to a local garage in the
Pocklington area and hope they can start work
straight away.
Choosing Misfuel Solutions will save you time
and money.
We will solve your problem and give you peace of mind.
Petrol in your Diesel Car in
Pocklington ?
Postcode Area YO42
If you have put the wrong fuel in or have
contaminated your fuel then visit our
First Steps advice page now
Free Advice

-

Not sure if you need a fuel drain ?
Call
01472 867070

for honest and professional advice.
Fixed Price Quote
Standard Fuel Drain
£145*
Pocklington Area

We offer three levels of service, all of which
include £10 of fresh fuel back in the tank after
successfully being drained.
•
Standard Fuel Drain
-
This is ideal for the vast majority of vehicles.
•
Fuel Drain and Purge
-
Standard charge + £25. This option is
primarily for diesel contaminated with
AdBlue but also recommended if a
misfuelled vehicle has been driven and you
are unable or unwilling to completely fill the
tank after the fuel drain.
•
Executive Fuel Drain
-
Standard charge + £35. For ultimate peace
of mind this includes a purge and a special
fuel additive.
The price quoted is fixed and not an estimate.
It is the amount you will be charged.
No hidden or unexpected fee's.
* NOTE:
The price quoted above only applies to a vehicle
with less than 150 litres of contaminated fuel.
Vehicles holding more than this will be quoted on
an individual basis.
Pocklington Area
Allerthorpe, Aughton, Barmby Moor, Bielby,
Bishop Wilton, Burnby, East Cottingwith,
Ellerton, Everingham, Great Givendale,
Harswell, Hayton, Huggate, Kilnwick Percy,
Laytham, Melbourne, Meltonby, Millington,
Nunburnholme, Pocklington, Ross Moor,
Seaton Ross, Storwood, Thornton,
Thorpe le Street, Warter, Yapham

©

2019 The Business Support Service Ltd
OFFICE ADDRESS
5A Abbey Road
Grimsby,
DN32 0ES
England
CONTACT
Phone:
01472 867070