AREA COVERAGE
Service Area
SERVICES
Ways We Can Help

Our aim is to provide a first class,quick, efficient and low cost service
- Mark Gollings
Director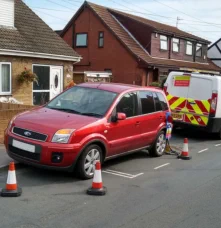 Wrong Fuel ?
Fuel Contaminated with AdBlue ?
No need to wait for a tow truck to take you to a garage,

Misfuel
Solutions

have the answer. Our dedicated support vehicle
based in Grimsby will come to you and drain the contaminated
fuel from your tank and the fuel system using specialist
equipment.
We will put some of the right fuel in so you can drive back to
the pumps and fill up with the right stuff.
We will solve your problem and give you peace of mind.
Choosing

Misfuel Solutions

will save you time and money.
Run Out of Fuel ?
Not managed to find a Filling Station that is open or nearby…?
We are 'open' 24/7 and we can deliver fresh fuel to you. We
will also prime the fuel system to get your engine started if it
has been run dry.
We can get you back on the road again.
Flat Battery ?
It never happens at a good time and often when you can't call
a friend for help. Don't worry we are a phone call away and
are available 24/7.
We can give you the boost you need to get you up and running
again.


Fuel Drain Specialists
Our business was established in November 2014 and has
provided a mobile wrong fuel recovery service to over 1,500
motorists since then. We pride ourselves on the service we give,
offering genuine 24 hour assistance every day all year round
including Christmas day.
The majority of our work is on behalf of breakdown and
insurance services. To be granted this we are inspected and
audited to ensure the business and the vehicle comply to relevant
regulations and standards.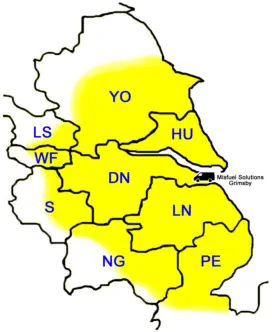 Our Primary area is the counties of Lincolnshire and the
East Riding of Yorkshire. Due to half of our area being the
North Sea and the remainder being farmland with low
population numbers (compared to industrial areas) we go
further than most fuel drain companies will.
The map indicates the approximate total area we service
with travel time from Grimsby to the outer regions being
90 minutes to 2 hours.
See our Service pages for price details

If you have put the wrong fuel in or contaminated your fuel then visit
our First Steps advice page now


OFFICE ADDRESS
5A Abbey Road
Grimsby,
DN32 0ES
England
CONTACT5
Phone: 01472 867070
©

2014-21 The Business Support Service Ltd